It has been a summer of change. Big things have happened.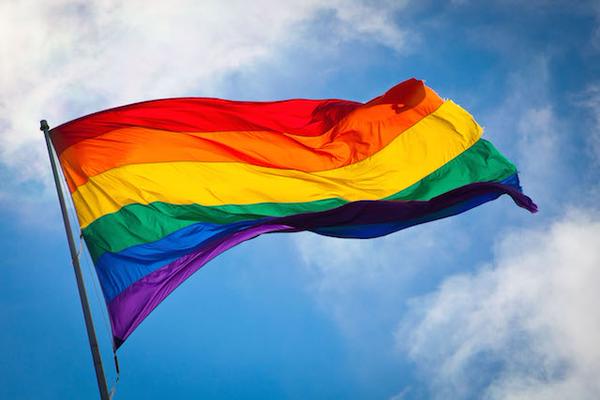 The Supreme Count ruled in favor of same-sex marriage. The Boy Scouts of America ended its ban on gay adult scout leaders. The Confederate flag came down in South Carolina, but racial tensions continue to weigh on all of us. U.S. & Cuba relations reached a new level. A horse won the Triple Crown for the first time since 1978, and other new sports champions were crowned in tennis, soccer, golf, hockey, and basketball.
We also got close-ups of Pluto, which, as space exploration and scientific achievement often does, humbled and awed us.
In the book world, it has also been a summer of change. The American Library Association celebrated what is possibly the most diverse group of award winners in June at the annual conference. Not only are the books' authors and illustrators a diverse group, but the genres, characters, and subject matter are equally so.
Patrons of a library in Texas sought to ban children's books about gay, lesbian, and transgender kids and families. They were not successful. And a middle grade novel, George by Alex Gimo,
isn't even out yet, and it is already gathering buzz for its depiction of a transgender girl.
All these changes have led to conversations everywhere about inalienable rights, identity, race, and gender. We found ourselves listening to and talking about these topics on social media, television, radio; in lunchrooms, offices, and our family homes. When news and photos of Caitlyn Jenner hit the media, it was all anyone could talk about. She made us think about what gender really is.
During all of this change this summer, a young adult author made his own announcement but with far less media fanfare. Heather Brewer, author of The Cemetery Boys and the Chronicles of Vladimir Tod series, announced plans to undergo gender reassignment and legally change his name to Zac Brewer. Our Teen Press Corps discussed this, and Kendall has offered this note to Zac:
As I am sure many of you have heard, Heather Brewer has made the courageous and admirable decision to share some amazing news with us. Heather has come out as transgender and has decided to undergo gender reassignment so that he may be his true self. His name will now be Zac Brewer. Zac has always told his fans, who he calls minions, 'Own your weird. Embrace who you are, and whoever you are, you are special.' This is a message that is so important for everyone to hear, especially young transgendered people. I admire Zac's brave decision to stand up and say, 'This is who I am and I am proud!' I believe that Zac will have a powerful and positive impact on the YA community and the LGBT community. I am proud to have been a minion of Zac's for many years now and I am so very happy for him. We love your amazing books, your dorky sense of humor, and your caring and loving personality. You are an inspiration to us all. I cannot wait to meet the true and free you. And remember, 'A label does not make something so. A label is just a word. It's what a person does that makes them who they are.' From all of your minions to you, Uncle Zac, we love you.
Zac Brewer's story is inspiring to everyone trying be true to themselves, especially when it's not always easy. His story may also offer some strength and courage to people who are afraid to speak up and become the person they want to become.
For further inspiration, here is a list of some recommended YA books that feature brave real life people and fictional characters who are dealing with their own identity, reality, challenges, and change.
Openly Straight by Bill Konigsberg
Speak by Laurie Halse Anderson
Simon vs The Homo Sapiens Agenda by Becky Albertalli
The Miseducation of Cameron Post by Emily M. Danforth
It's Kind of A Funny Story by Ned Vizzini
Perks of Being A Wallflower by Stephen Chbosky
Thirteen Reasons Why by Jay Asher
Crank by Ellen Hopkins
The Absolute True Diary of A Part-Time Indian by Sherman Alexie
Will Gayson, Will Grayson by John Green & David Levithan
Aristotle & Dante Discover the Secrets of the Universe by Benjamin Alire Saenz
Gabi, A Girl in Pieces by Isabel Quintero
Some Assembly Required: The Not-So-Secret Life of a Transgender Teen by Arin Andrews
Rethinking Normal: A Memoir in Transition by Katie Rain Hill
Elena Vanishing: A Memoir by Elena Dunkle & Clare B. Dunkle
Taking Flight: From War Orphan to Star Ballerina by Michaela & Elaine DePrince
Honor Girl: A Graphic Memoir by Maggie Thrash
The Tightrope Walkers by David Almond
I'll Give You the Sun by Jandy Nelson
This One Summer by Mariko & Jillian Tamaki