Title: Six of Crows by Leigh Bardugo
Author: Leigh Bardugo
Release Date: 9/29/2015
Reviewed by: Willa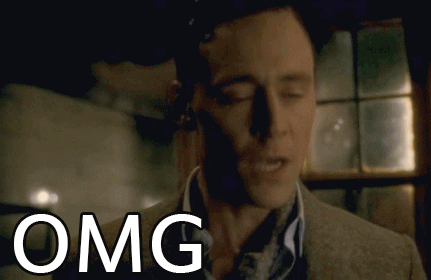 What you just saw was the progression of my emotions because of this book.
How does Leigh Bardugo manage to simultaneously squash my soul and give it life at the same time?
I've been a fan of Leigh's since before Shadow and Bone hit shelves (I read the ARC and almost cried it was so good) and am still an avid supporter. Six of Crows got me excited for two main reasons: 1) THIEVES THIEVES THIEVES 2) It's still in Grisha world! I CAN KEEP READING ALL THE GREAT GRISHA REFERENCES YES. The third was simply that Leigh Bardugo has a new book. It's like when Anne Hathaway is in a new movie – it could be a documentary about leaves and I would still go see it six times.
So I had high hopes for Six of Crows.
But you know when you have incredibly high hopes for a book, but then it's even better than you thought it was and also so different from what you were expecting that it's suddenly blowing apart your mind?
Well, that happened while I was reading Six of Crows.
It took me about a month to read this book, but that was not by choice. I'd read a couple pages, then have to put it down, and then pick it back up a couple days later and forget everything that had happened. So I finally decided I needed to read it Willa-style. AKA get-comfy-on-a-couch-and-not-get-up-until-you've-read-the-whole-book. It took me a flat two and a half hours.
AND OH WAS IT MAGICAL.
Bardugo has outdone herself, guys. Six of Crows is stunning. Her characters possibly top even those in The Grisha series (somehow???) simply because they're all so complex. We've got Kaz, who is our kind-of main character and who I ship with Inej so hard it may hurt. Kaz's childhood, which we learn more about at the novel progresses thanks to some vivid flashbacks, defines his present and explains his mannerisms and his motivations, something I always love in a character. This quality is mirrored in the other main characters, whose pasts all lead to their present motivations – Nina is grappling with betrayl, Inej is moving on from her past life, Jesper is repaying a debt, Wylan is running from his family, and Matthias is trying to cope with where his heart lies. These characters surprised me on every page, and kept me guessing.
But the plot was also so utterly Bardugo. A perfectly built plan and then ALL HELL BREAKS LOOSE and suddenly things hit the fan. Suddenly alliances are questioned, boundaries are pushed, and lives are endangered. Just another day in a Leigh Bardugo book! The action in Six of Crows is very different from the Shadow and Bone series – it's more in your face. The plot is constantly moving, and I think that differed a lot from the entire Grisha trilogy. Six of Crows has no slow patches, while I ran into some slow patches in The Grisha. This made the story all the more engaging, and a million times better than expected.
In conclusion, I love Leigh Bardugo. Her writing sets my heart on fire, my brain into a crazed frenzy, and my body into panic. And I adored every second of it.