It's ComicCon time this week in San Diego! That means lots of new trailers are releasing and the internet is all atwitter about the latest TV/Movies coming our way soon. Adaptations of teen literature are super popular these days, but what if you've already read those media tie-in series? How do you decide what to pick up next you might like?
We have the perfect solution for you! This is a list of currently trending TV shows and recommendations with similar tone or themes from BookPeople booksellers who love YA literature just as much as you!
Riverdale:
This live action show loosely based on characters from the Archie comics is the best new teen drama guilty pleasure. Think Pretty Little Liars meets Gossip Girl (but with more dudes). Haven't seen it yet?
That's ok. You can get your fill of popular kids vs rebels from the classic young adult novel The Outsiders by S.E. Hinton.
Once Upon a Time –
Season 7 of this fun modern take on classic fairy and folk tales was just announced at D23. Emma is the kick-butt kind of heroine we all love to follow on adventures. No matter how crazy the plot lines get, one episode with Prince Charming pulls me back in. Am I right?
Our pick for a twisted modern take on a fairy tale is Dorothy Must Die by Danielle Paige. This 5 book series stars Amy Gumm – the other girl from Kansas, "I didn't ask for any of this. I didn't ask to be some kind of hero." Sound a lot like Emma?
Mr. Robot:
Power, darknet, open source, government, big corporations… All buzz words around this popular show now entering its third season.
If you're looking for a similar digital thriller to experience, I highly recommend Little Brother by Cory Doctorow. I could not put this book down! Reading it was the book equivalent of binge watching a show on Netflix. If hackitivism, gaming, and revealing government corruption are your thing, you'll like this book.
Steven Universe:
An adorable show about Steven, a young half human/half Gem (aliens with powers who protect the Earth), coming to grips with his powers that are based on his emotions. This is the first show on Cartoon Network created by a woman and it is wonderful for all ages.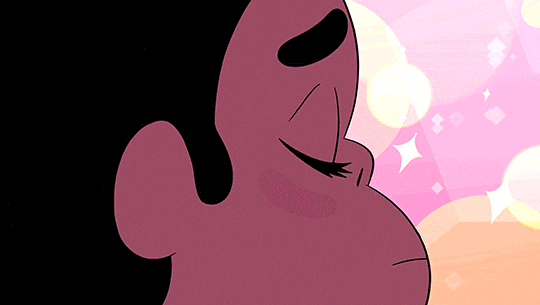 Know what else is great for all ages? Lumberjanes created by Noelle Stevenson! Its main themes are also about growing up and friendship. The artwork is equally adorable while the characters kick some serious butt. Seriously, you're missing out if you haven't read this gem of a comic book yet.
Handmaid's Tale:
A new adaptation by Hulu, this show is based on the dark but brilliant dystopian novel by Margaret Atwood. After you've devoured all of her books and need a little palate cleanser with more satisfying endings try Grave Mercy by Robin LaFevers. If Offred had escaped and become a bad ass teen vigilante, she would be Ismae, the main character of this teen fantasy.
Reign:
My guilty pleasure period drama loosely based on the history Mary Queen of Scots was cancelled. After 5 glorious seasons full of gorgeous anachronistic fashion and courtly intrigue. This show somehow made a very dark time in European history seem sexy and exciting.
Right now I'm consoling myself with these equally juicy and fun historical fiction novels – My Lady Jane by Cynthia Hand, Brodi Ashton, Jodi Meadows and The Gentlemen's Guide to Vice and Virtue by Mackenzi Lee.
What's your favorite TV show right now? It just might show up in our next blog post.
XOXO,
BookGirl