Review by: Ivy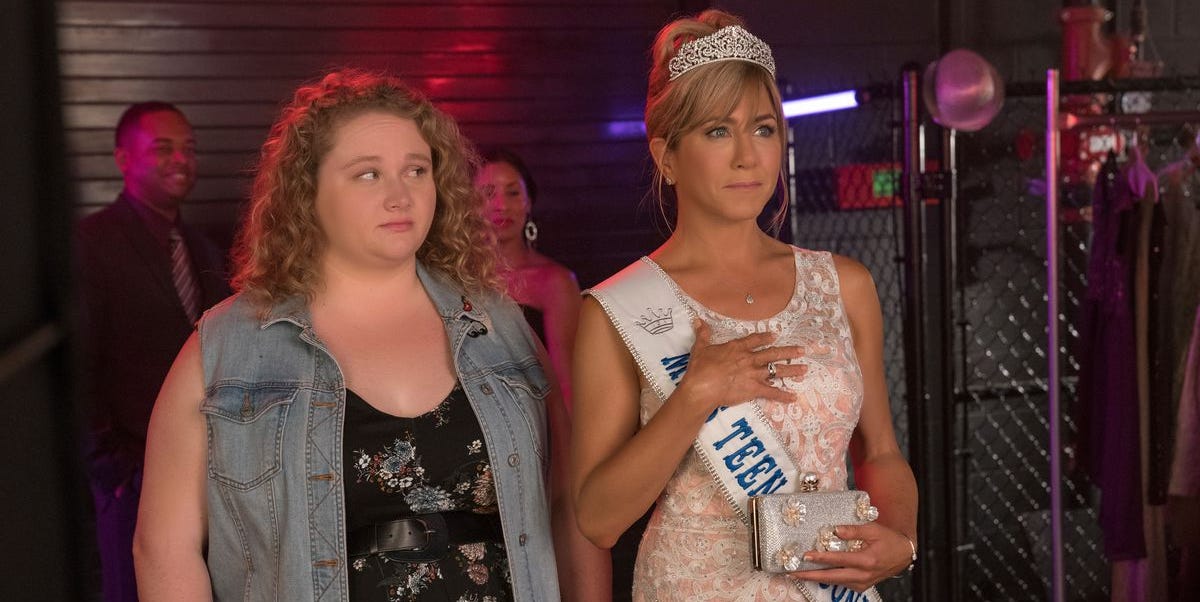 "Sometimes figuring out who you are means understanding that we are a mosaic of experiences. I'm Dumplin'. And Will and Willowdean. I'm fat. I'm happy. I'm insecure. I'm bold."
– Dumplin' by Julie Murphy

Netflix has done it again – just like To All The Boys I've Loved Before this summer, the streaming platform serves up another slam dunk female-led YA adaption that perfectly portrays the message of the novel. I'll admit, after Sierra Burgess is a Loser, I was afraid Netflix would muck up another meant-to-be-body-positive movie, but Dumplin' is perfectly fat-positive and fat-celebrating.

As a Texan, even an Austin, Texan, I appreciate the accurate and not overdone Texas accents, because they added a level of authenticity to the movie easily could've been written out or made into a comedic standpoint. Some critics are calling Dumplin' "Dolly Parton propaganda" which is fairly accurate, but I don't see anything wrong with it. The heavy-handed Dolly dosage makes the movie feel like a musical and adds pure musical joy perfect for montages.

I have to recognize that this movie was not perfect in the representation-other-than-fat category. Hannah, the Lesbian With A Capital "L" character, was whitewashed. Amanda, a prominent character in the book who has to wear corrective shoes for her uneven legs, was written out entirely. And finally, while I'm grateful for positive drag representation, but these queens felt less like fleshed-out characters are more like stepping stones to help the white, cisgender, (mostly) heterosexual girls feel good about themselves in a fun makeover montage. That said, I had way fewer issues with this movie than I've had with previous Netflix originals, a la Sierra Burgess. Basically, I can't establish how much better this movie is than that hurtful garbage fire.
I'm overjoyed that Julie Murphy finally got the film adaption she deserves, and especially that it was faithful to her book. Overall, Dumplin' is a feel-good female empowerment joyride with a healthy dose of Dolly Parton. Hairspray meets Miss Congeniality with a Texan twist. Rating: Four Dollys/Five