Review by: Zoë
"Sometimes love can't conquer all."
I was immediately drawn to Never Look Back because it is based off the Greek myth of Orpheus and Eurydice. I love books based off of Greek myths so I had high hopes for this one. This story follows Pheus, who is a singer and songwriter who just sings for fun and doesn't believe that it will help him in life. Eury is haunted by Hurricane Maria, which destroyed her home, and also by an evil spirit that has haunted her for years. After Pheus and Eury meet, things change for them. Pheus wants to help her overcome her demons and Eury is wondering if she can trust this boy with her secret. But sometimes love can't conquer all.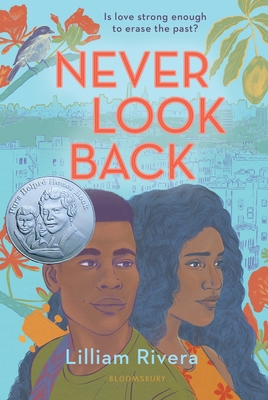 I really enjoyed this book. It had a great blend of Greek myths and the real world. This is definitely a contemporary book with a bit of supernatural things thrown in. If you are familiar with this Greek myth at all it follows it pretty well. I really like how Pheus's character develops over the course of the story. Another thing that was great is Pheus and Eury are both Afro-Latinx. It shows a bit of the struggle they go through as feeling not quite Black, not quite Latino. This is a great thing, especially during this time, to get a perspective on.
I will definitely be reading Lilliam Rivera's last YA book, Dealing in Dreams, and any other books she comes out with in the future.
Get your copy of Never Look Back here!