Review by Ivy
Buy your copy of Wilder Girls here!
"But what secrets are there to keep at Raxter? We all have the same horrors in our body, the same pains, the same wants."
Hetty was finally getting used to living with a killer inside of her. It'd been a year and a half since a mysterious disease dubbed "the Tox" hit the Raxter School for Girls, ripping through students and teachers and leaving those who survived with grotesque scars. The Tox took Hetty's eye and with it all sense of normalcy beside her friends. So when one of her girls disappears, quarantine, and monsters in the woods won't stop Hetty from getting her back and uncovering the conspiracy at the heart of Raxter.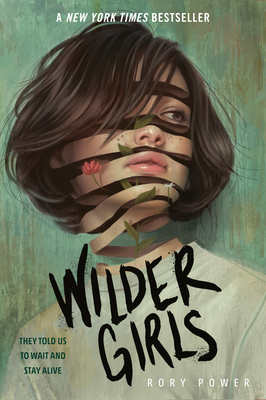 Wilder Girls had two starring features: the gritty and passionate girls of Raxter and the gore of the Tox. In the fight scenes (when the two interacted) the novel shone its brightest, Power keeping me terrified and hooked. The book was cinematic at its best, the dialogue and visuals adding more to the story in my opinion than the inner monologues. (I loved the monologue of one character in particular, but I don't think they were that essential to the plot)
If I didn't know any better, Power set up Wilder Girls for an action-packed sequel, but as far as I can tell no such follow-up has been announced. This cliffhanger didn't make my experience less enjoyable, however, it did lead to disappointment when I realized everything wouldn't be perfectly wrapped up. I bet if I read the book a second time the mystery would come together much clearer, but at the end of my first read, I was left wanting more explanation.
Power has delivered the rarity of originality in a YA novel..
Overall, Wilder Girls was engaging, thought-provoking, and unique, discussing puberty, angst, mental illness, and queerness through the semi-metaphor of a ravenous disease. ("semi" because it was also just a badass gory infection) Power has delivered the rarity of originality in a YA novel, and I only hope someday we can peek a little deeper into the secrets of Raxter and Hetty's future. 
Rating: five fresh oranges/five
For fans of: Sawkill Girls by Claire Legrand, These Witches Don't Burn by Isabel Sterling, The Missing Season by Gillian French