Review by: Ivy
Get your copy of Yolk here!!!
---
"I wonder if in a few years this will have been the worst thing that's ever happened to me. Or if things get worse. If this moment defines me as an adult, I need to know right now by how much. My sister died, I imagine myself saying. My sister died. Well, my sister died. I wonder if a sister dying is worse than a mother dying. I'm deciding it is."

Yolk, Mary H.K. Choi
There isn't much I can say about Yolk that I haven't already said about Mary H. K. Choi's previous novels. Each one is entirely unique, with incredibly specific characters and relationships. But in every book she brings the same emotionally wrenching and supremely personal writing that always, always hits.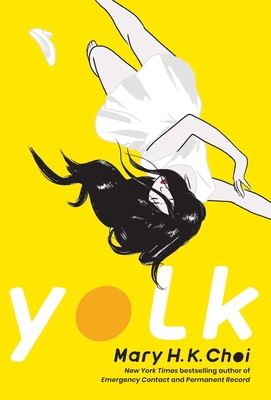 Her novels are journeys of feeling, luring you in with quirky, contemporary sensibilities before hitting you right in the heart. Yolk was certainly my favorite so far, if not just for the intimate reflections on growing up in Texas, Buc-ee's references, and breathtaking cover design.
Rating: five/five