Review by: Rebecca C.
'We've never cared much about keeping up with the times,' he said. 'No reason to out here.'

Nina LaCour, Watch Over Me
Get your copy of Watch Over Me here!
Watch Over Me by Nina LaCour was packed with emotions, to say the least. Mila, a foster child who recently aged out of the system, just graduated from high school. She accepts an offer to teach at a schoolhouse farm for children near the Northern California coast. While she's relieved by the people at the farm, she's also haunted by her past and even her present. Mila's main hope is simply to feel accepted and loved by the people around her without feeling out of place, which is proven to be pretty difficult. Everyone seems kind and caring, but there's something unsettling and mysterious about it all. Secrets are pervasive.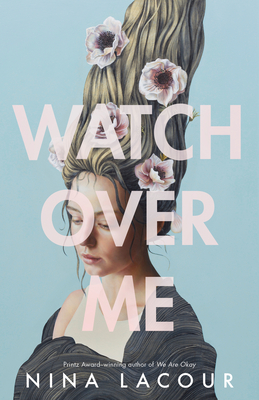 Mila is a character that you don't fully understand until towards the end of the book. You mostly learn about her through flashbacks that start to happen around the middle. I love this type of writing style because it leaves you anticipating secrets that could be revealed at any moment. It is also a difficult style to write since the flashbacks have to be carefully written in order to flow with the main, present plot. Nina LaCour was able to do this perfectly so that it added a lot of depth to Mila, the reader's empathy toward her, and the story itself. Mila's journey in emotionally unpacking her past is bittersweet, as it is both extremely heartbreaking and ends in a satisfying way.
"…there's something unsettling and mysterious about it all. Secrets are pervasive."
The style of the structure of this book was one that I have not seen often. There are chapters, but each chapter title has its own page, which encourages the reader to truly think about what is going to happen and the significance behind the title. It was also refreshing to read a book with an unconventional structure, so I was kept interested even more.
One thing that I wasn't always a fan of was when LaCour described things that didn't relate to the plot in almost any way. I enjoyed it every once in a while, but it happened enough that the book got a bit boring in certain parts. The imagery itself was very vivid, though, which I did find intriguing.
You should definitely check out Watch Over Me if you are looking for a book that is set around deep, internal feelings. It also has a bit of a ghost aspect, but not in a horror way. The ghosts add a dark whimsical feel to the setting. I also recommend Watch Over Me for anyone who needs some inspiration for writing main characters that are centered around their backstories. It's a shorter read at 261 pages, but don't be fooled. It'll be an unforgettable experience.
Overall, I would give this book 4.5/5 gold bracelets for Mila's backstory, her flashbacks, the intriguing and cozy (yet haunted) atmosphere, the formatting style, and Nina LaCour's attention to emotion.
Get your copy here & support a local, independent bookstore!
Rebecca's Favorite Quotes:
"'We've never cared much about keeping up with the times,' he said. 'No reason to out here.'" 
"I wish I could be one of you."
"I wanted a bird-ghost."