Review by: Ava S.
Order your copy of The Invisible Life of Addie LaRue here!
France, 1714, young Addie LaRue made a desperate deal with the devil to escape the monotonous life she felt trapped in. With a promise that she will live forever, Addie's new life is full of dazzling adventure, but with that comes the curse that she will be forgotten by everyone she meets. Although extraordinary, Addie's life is lonely, with no one but the devil remembering her once she is out of their sight.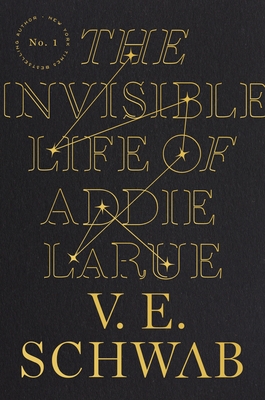 Until… modern day New York. Addie LaRue meets a young man in a bookstore who, amazingly, remembers her. Their lives become entwined in a slow paced but enthralling love story with many twists and turns as the characters' backstories are revealed in pieces.
First, the plot. The plot was wonderful. The second half was much better and faster-paced in my opinion than the first, although I also appreciate V.E Schwab's attention to detail in building up the setting and backstory of all the main characters. The twist in the last chapter was enough to make the whole book worth it, but even throughout the book there were lots of twists and mysteries to figure out.
Beyond the plot however, what I really found special about The Invisible Life of Addie LaRue was the incredibly descriptive writing. Throughout Addie's life she lived in many different places, all of which I felt fully transported to. Whether it be a pub in France 200 years ago or a secret subway party in modern day New York, V.E Schwab made it easy, nay, impossible not to envision the world exactly as it would be seen through Addie's eyes. 
The theme of art in the book also adds to the image and atmosphere V.E Schwab was trying to create. There was such appreciation for art in all different styles and eras, whether it be a painting, creating a song, or even writing. I found it truly inspiring how out of all the ways people may make their "mark on the world," it was art that this novel focused on the most– and I won't spoil it, but I'll just say that for someone who is cursed to always be forgotten, Addie LaRue has come up with some very creative ways to still make her mark on the world.
My favorite quotes:

"Books, she has found, are a way to live a thousand lives–or to find strength in a very long one."
"There is a defiance in being a dreamer." 
"But a life without art, without wonder, without beautiful things—she would go mad. She has gone mad." 
"If she must grow roots, she would rather be left to flourish wild instead of pruned, would rather stand alone, allowed to grow beneath the open sky. Better that than firewood, cut down just to burn in someone else's hearth." 
"She fell in love with the darkness many times, fell in love with a human once."