Review by Nora K.
Get your copy of The Ladies of the Secret Circus here!
---
"To enter the Secret Circus is to enter a world of wonder—a world where women weave illusions of magnificent beasts, carousels take you back in time, and trapeze artists float across the sky."

*No spoilers* 

The Ladies of the Secret Circus is a mix of mystery, fantasy, historical fiction, and romance. The book is narrated from two points of view in two different time periods: Lara Barnes in the 2000s and Cecile Cabot in the 1920s. Lara is seemingly an ordinary young woman living in Kerrigan Falls upon first glance. She was engaged to her long-time love, Todd Sutton, and had a promising future with him until he vanished. Cecile Cabot is Lara's great-grandmother that Lara comes to know through Cecile's journals, which are somehow connected to the answers regarding Todd's disappearance. Lara, in response, goes on an epic adventure that takes her to France, through time, and into the disturbing yet fascinating generational drama of the Cabot's, all to discover what happened to Todd. She enters a twisted world of magic, danger, and intrigue at the circus.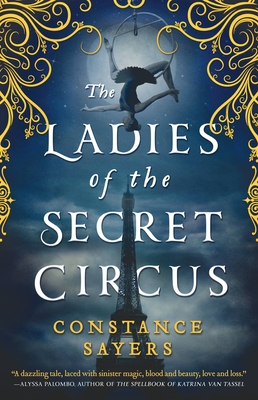 The worldbuilding in this book blew me away as I found myself imagining I was a spectator in the audience at the circus. The circus was dark and sinister, while still managing to be whimsical and engaging. It simultaneously frightened and excited me which seems to be the point of circuses in general. The circus elements really made the book for me, but unfortunately I wasn't as invested in the romance side of things. I found it hard to root for Todd due to the fact that he was killed off immediately which didn't give me the chance to learn about him, so I was unable to form an emotional attachment. Luckily for me, the romance was more subtle and didn't distract from the plot. Parts of the book gave me a lot of insight about the villain which I found super interesting, and it was almost a villain origin story.
All in all, I rate this book four out of five magic circuses! This is definitely going to be a book that I re-read when I'm in need of a darker plot and a bit of a thrill. It was so easy to get lost in this book and imagine myself in such a volatile yet spellbinding world.