Review by: Ava S.
The Bright & the Pale by debut author Jessica Rubinkowski is an amazingly crafted Russian folklore inspired YA fantasy, following the story of seventeen-year-old Valeria.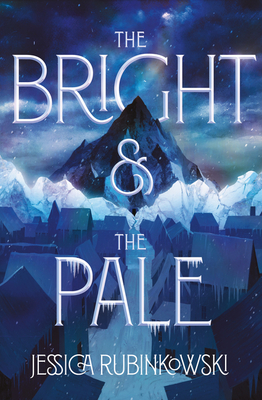 Having survived the dark, magical freeze that overtook her home village years ago, some would consider Valeria lucky. Unfortunately, ever since the freeze, Valeria and the other survivors, shamefully referred to as malozla, have been hunted by the Czar for the supposed plague they bring to the rest of Strana. Valeria has managed to make a new life for herself however, doing odd jobs for the Thieves Guild in exchange for protection and, perhaps, a small sense of family. But one day, after one of her assignments is compromised, Valeria is offered a chance to return to her old village, along with her once believed to be dead best friend, and three other cutthroats with unfortunate pasts of their own.
As the story unfolds, secrets are revealed about her mysterious companions, the plague that overshadowed her village years ago, and about Valeria herself. 
I thoroughly enjoyed reading The Bright & the Pale, and definitely recommend it as a summer read. It is on the shorter side for fantasy and has a fast paced, captivating plot to sweep you away whether you are at home, by the pool, or vacationing this summer. There was enough fast-paced adventure, teen angst, and sudden plot twists to keep anyone engaged. In addition, the Russian lore of the Bright and Pale gods woven into the worldbuilding sets this novel apart from many other YA books you may be enticed to read this summer!
My jaw was hanging open and I almost ripped the pages turning them so fast when I read the ending so clearly, I can't wait for the next book in this duology! Congrats Jessica Rubinkowski on a very successful debut novel and I encourage anyone else who enjoys mythology, teen angst, and/or adventure novels to pick it up on their next trip to Book People!