Review by: Ivy M.
Get your copy of Meet Cute Diary here!
"And maybe this is part of finding myself now. Maybe this is Fate's way of helping me find a kid just like myself and give them something I never had. And maybe it doesn't mean anything at all, but I still can't help but smile."

Meet Cute Diary, Emery Lee
Noah Ramirez is the anonymous author behind The Meet Cute Diary, a blog that chronicles trans love stories. The only problem is his reader-base believes the stories are all true while Noah really writes them all himself. When Noah gets the chance to spend the summer in Denver with his brother, he sees it as the perfect opportunity to make one of his meet cute fantasies come to life. But on top of managing challenges to the truth of his blog, dodging friendship drama, and navigating being newly out as trans, Noah's perfect love story is nothing like he planned.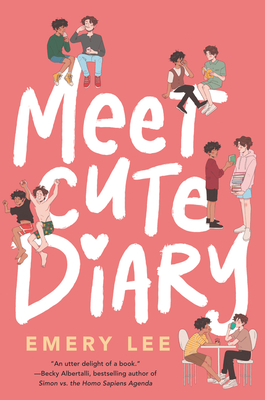 Noah is a fantastic YA protagonist, lovably and understandingly ignorant about his romantic future without being annoyingly so. The book slips in red flags and red herrings in fairly obvious ways, but it made the story no less entertaining. Meet Cute Diary is a perfect summer book that encapsulates the time sweetly, where aspiration meets real life and in the end, love is what truly matters. Rating: three clever Percy Jackson references/five
For fans of: Juliet Takes a Breath by Gabby Rivera, Jay's Gay Agenda by Jason June, The Love Curse of Melody McIntyre by Robin Talley