Review by: Zoe D.
Get your copy of We Are Inevitable here!
---
We Are Inevitable is a comedy about Aaron Stein, a fresh-out-of-high-school boy who's stuck with his family's failing bookstore. With the rise of Amazon and the fact that nobody in his small town reads, Aaron is desperate for money. When he gets an offer to sell the store, he jumps on it. The only issue is telling his father…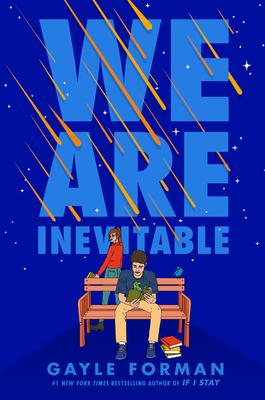 Aaron is struggling with not-a-friend-friend Chad who refuses to give up on the bookstore and trying to follow his crush Hannah's band. Hannah and Aaron's relationship was a whirlwind romance that wasn't emotionally healthy for either of them.
There were really cute aspects to the book too. The chapter titles were all titles to other books. The book was heartwarming and interesting. The characters were quirky and diverse. Everyone in the small town was flawed. The author showed their struggles in an accurate way. topics. Throughout the book Aaron is struggling with the effects on his family of the death of his brother Sandy, a drug addict.
It ended in a satisfying way. Most of the characters had an excellent character arc. It felt real that it wasn't necessarily a happy ending, but Aaron had learned to be appreciative of his friends and family. 
4.5/5 vintage coffee machines
Favorite Quote:
"Can Grey's Anatomy do that?" he asked with the authority of someone who had never seen an episode of the show.