Reviews by: Riley
BY CHELSEA MUELLER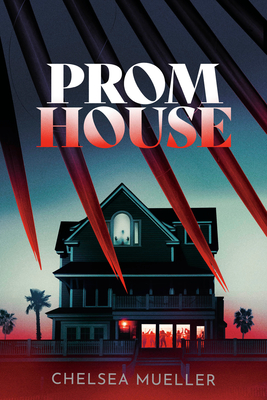 This was a spontaneous read for me, and a little bit of a different flavor than I typically  go for, but I was satisfied with this quick read none the less. Mueller sets a perfect crime in this page turning thriller with a wide cast of characters. Kylie and her friends are determined to have a great and fun last hurrah before they all go their own ways for college, and rent a picture perfect beach house on the Jersey Shore to party in after prom. There's new boyfriend Liam,  and best friend Aubrey, and all the ingredients to have a perfect weekend. Until someone ends  up dead. Perfect for lovers of Stephanie Perkins's There's Someone Inside Your House, this book was a perfect rainy day read that combined a study of place and a study of connections.  For me, what I liked best about this faced paced thriller were the people—through the range of  relationships and personalities, Mueller explores different kinds of love and grief, from romantic  to familial to friendship, and how far we're willing to go for the one's we love. A great finish-in one-sitting kind of book. 
BY REBECCA SERLE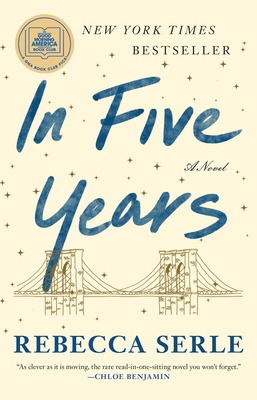 After a few books that had missed their target, I was looking for a bit of a wildcard when I picked up this book and I was not disappointed. A truly read-in-one-sitting kind of book, this  book stays with you in the ways only the best and cleverest books do. Dannie is a go-getter.  She's a top lawyer and aggressive planner, and has her life mapped out to the dot. She can do  everything she puts her mind to too—she has her dream job, her dream boyfriend and  everything else is within reach. Her best friend, the ever whimsical Bella, is a polar opposite.  She's spontaneous and an artist, who falls out of love almost as quickly as she falls into it. And  then one night Dannie lives just an hour five years into the future, and everything is different. So  naturally, she sets out to fix it. A wonderfully thought provoking book perfect for more mature  readers, Serle looks at the different kinds of love—the love for friends, for yourself, for significant others, and even for your job. A book as painful as it is wonderful. 
BY EVA V. GIBSON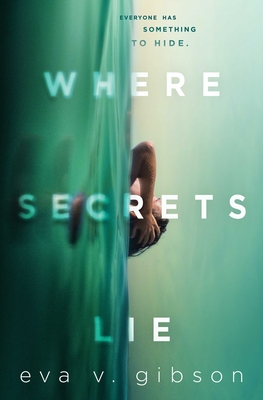 There's a few trigger words that have been in book titles as of late that draw me to them  instantly: mostly "secrets" and "lie(s)". Using these as a guiding point have not disappointed  me before—for example, there was the forever lovely We Were Liars and the poignant and breathtaking The Lies They Tell. And using those words as a guide didn't fail me this time either.  Crafted with an artistic prose, Gibson main character is Amy, who lives a double life—her  summers in rural River Run Kentucky with "her boys", fierce and unapologetic cousin Ben, and beautiful and strong best friend Teddy, and the rest of the year in elite DC culture training and  conditioning under her mother's watchful eye to sharpen her future as a promising artist. Every  summer is perfect—until the summer where she and Teddy let themselves push the boundaries  of friendship, and the following summer when Teddy's little sister goes missing. One of my  favorite lines I've seen about this book I think describes it perfectly: there was "the summer where everything changed, and the summer that changes everything". Told through two interwoven storylines, Gibson's pages are full of hope, grief and an undying need for connection. Despite the longer word count, this is a quick must-read for murder mystery fans.