Review by Zoë
This review doesn't contain any spoilers that aren't revealed in the synopsis. 
Anyone else like to read a good love story? Well, look no further. I was immediately drawn to The Princess Will Save You by Sarah Henning because it sounded like it had a great female lead. Also, it was supposed to have elements of The Princess Bride and who doesn't love that?!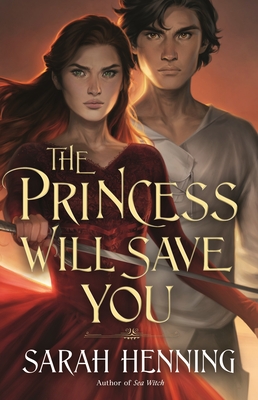 From the first page I was instantly in love with Amarande, our main character. She was so cool and tough and could fight as well as any man in her father's army. She is the only daughter of the Warrior King Sendoa who is known throughout the world as the toughest and bravest man you'll ever meet. But suddenly he dies. Plot twist! In order for Amarande to claim her throne she must marry, but the options aren't good….. Who wants to marry at 16 just so they can rule their kingdom? She struggles to decide but then her true love, the stable boy, Luca, is captured. She decides to drop everything to go after him. This book is super fast-paced and hooks you right away. 
This book is full of adventure and a very strong love that drives the story. While there is definitely romance and it is the central point of the story, that isn't all its about. There are conspiracies, twists and turns– and possibly some pirates. If you like The Princess Bride you will definitely see some similarities, but this isn't a retelling, it is its own story. Definitely pick this book up if you are a fan of fantasy, romance, and action-adventure. A warning: this has a pretty major cliffhanger. It will leave you begging for the sequel, which doesn't come out 'til next year. You have been warned. I'm still reeling from the ending!