Review by: Lucy Z.
Get your copy of LAST CONFESSION here!
Recently, I read The Last Confession of Autumn Casterly by Meredith Tate. It follows two sisters, Autumn and Ivy, and the story of a drug deal with Autumn gone wrong, resulting in Autumn getting beaten and tied up, and Ivy's journey to find her sister. The two had a very close relationship before the death of their mother, which placed the two on boats pointed towards each other, yet winds pushed them in the opposite directions away from each other.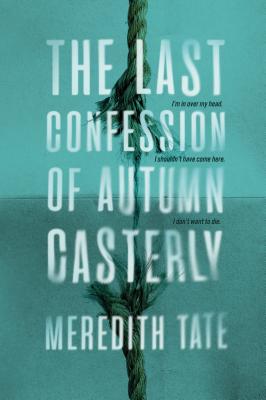 I really enjoyed this book as we got to see the relationships of the two sisters and their points of view. The blurb states that no one could sense Autumn's presence except her sister but I never really saw enough of that, to be honest. I got a lot of Autumn hoping for other people to see her and glimpses of Ivy being able to tell that she was there but it wasn't a very supported concept. I really enjoyed this book seeing as that I really enjoy crime stories but I feel like when we found out who the kidnapper was, it was very obscure.
Allow me to explain. When you have a crime story, you usually have a bad guy or multiple bad guys. These usually aren't random people in the town, they've been mentioned a few times. In some shape or form the villain knows the victim or victims. They usually have interactions with the main character but in this case, the kidnappers didn't really know the main character. A lot of the time, new crime authors try to have the villain be completely random, attempting to get a shock appeal instead of actually trying to make the ending make sense. For example, in the book Little Monsters by Kara Thomas, we find out who the killer is and we can easily understand it. The pieces of the puzzle are there and the reader can easily connect the dots when the big reveal occurs. The motives are evident, the shock is there, and it was right under our noses the whole time. In this book, it was more under our feet. 
The characters were really well developed though and I really liked them, especially the two sisters. This book is great for people who are starting out in the whole suspense/mystery genre.