Review by: Andi P.
Get your copy of A River of Royal Blood here!
A River of Royal Blood, written by Amanda Joy, is a YA fantasy inspired by North African tradition. The book follows 16 year-old Princess Eva, the Rival Heir to the Throne of Myre. In the country of Myre, it is tradition for the heirs to battle to death in order to become queen. Eva must soon face her older sister, Isa, in order to become the future Queen of Myre. Princess Eva possesses an old and dangerous type of magick, known as blood and marrow magick, and she must learn to wield it in order to prepare her upcoming deadly fight against Isa.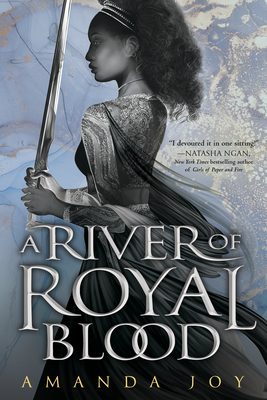 This story had great world-building! The magick system was complex and interesting to learn about. I really enjoyed Eva's character development as she grew throughout the course of the book and learned to grapple with her magic and identity. The politics, fight scenes, plot twists, and sense of mystery throughout the book created an intriguing and action packed story. It was refreshing to read about racially diverse characters who each brought different backstories as they were all a part of Eva's journey.
Overall, I really enjoyed reading about the sibling rivalry, and the plot twist at the end of the book has me excited for the sequel, A Queen of Gilded Horns. This was a 4/5 star read!